Synthax has been appointed exclusive US distributor of French Audio-over-IP systems manufacturer, Digigram.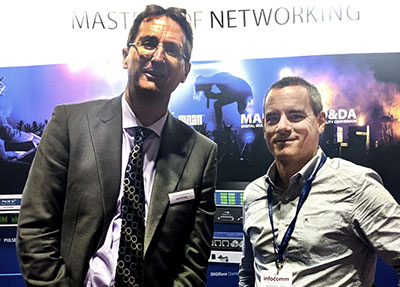 Digigram has designed and developed digital systems to enable broadcasters to deliver content for the past 30 years. At the forefront of IP audio system development, the company manufacturers products spanning professional soundcards and advanced audio coding systems to cloud-based codec management services. These solutions are also an easy way for museums, retail stores, schools, theme parks, transportation centres and more to broadcast public address announcements throughout their space over the internet.
'This new partnership provides us with the perfect boost we needed to deploy Digigram's commercial strategy throughout North America,' says Digigram Sales Director, Xavier Allanic. 'Acting as Digigram's exclusive distributor in the US, Synthax USA has the experience to broaden Digigram's spectrum as our range of solutions are key to making customers' day-to-day operations simpler,' Allanic continued. 'We are excited about this new chapter and working hand-in-hand with Synthax.'
'Digigram is on the cutting edge of audio over IP, offering end-users solutions that not only fill their current audio needs but also keep them ready for the future,' adds Synthax MD, Mathias von Heydekampf. 'Digigram's solutions provide both radio and TV broadcasters as well as audio installers solutions that help simplify everyday operations while streamlining the delivery of their content.'
Didigram joins interface manufacturer RME, converter manufacturer Ferrofish and personal monitor mixer company myMix in the Synthax portfolio. The distribution deal is effective immediately.