Paris-based ACE Medias Tools and Lawo have struck a distribution agreement to further strengthen Lawo's IP network, audio, video, control and monitoring solutions presence on the French radio scene.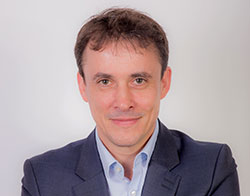 A distributor and developer of broadcast software in France, ACE Medias Tools appointment complements Lawo's existing distribution activities, allowing Lawo to approach both public and private radio channels from a different angle.
'ACE Medias Tools is thrilled to leverage the combined experience of more than 60 years of its founders to serve the French radio landscape with highly innovative and future-proof solutions for 21st-century radio operations,' says, ACE Chief Executive Officer and co-founder. Arnauld Vallin. 'With our know-how and Lawo's enviable track record on a global scale, we are confident that Lawo will be a significant player in the French radio scene in the very near future.'
With top-quality IP-based virtual radio consoles gaining ground even in medium-sized stations, this new partnership comes at the right time to ease radio channels into a superbly flexible and agile workflow, based on next-generation broadcast technology.
'With ACE Medias Tools, Lawo has found a valuable partner able to help us to spread our progressive solutions for French radio customers,' says Lawo Head of Sales for Radio, Jochen Richter. 'Thanks to ACE's solutions and Lawo's virtual offering based on our VisTool software platform, we will be able to supply flexible concepts that fit the requirements of radio stations big or small like a glove.'
This partnership will have no effect on Lawo's video, control and telemetry/monitoring product lines in France, which will remain under the supervision of Lawo's Sales Manager France, Joffrey Heyraud. 'I'm looking forward to this partnership, which is bound to create more opportunities for the entire Lawo family,' he says.
More: www.lawo.com