Having spent more than 12 months evaluating his options, Big Time Affairs President Mark Chinapen doubled down on his Vue investment with the purchase of an extensive al-Class system, including al-12 acoustic linearity line arrays and hs-221 ACM subwoofers.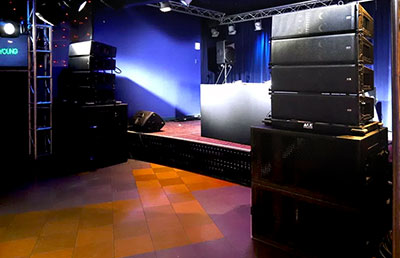 Alongside the system's performance, the LA-based live-events production company quotes Vue's responsiveness and 24/7 support as key to the decision. 'There's no question that Vue delivers attention-getting performances day in and day out,' Chinapen says. 'We've put it through sand storms, floods, and the typical road wear and it hasn't missed a beat. But what really sets Vue apart in my mind is the appreciation for the needs of clients and round-the-clock support. '
Chinapen also sees his Vue investment as the key to expanding from corporate and special events into the burgeoning festival market. 'Our goal is to have one of the largest Vue inventories in the Los Angeles market and become the go-to provider for festival production.'
Big Time has already used the al-class system at The World of Dance Competition and Coachella in 2018, and received rave reviews from engineers, and even Snoop Dog. Most recently, the company deployed the system at a number of Grammy Friends and Family events leading up to the March awards show that enabled them to showcase the system to nominees' followers, along with a bevy of up-and-coming acts who performed at each.
According to Chinapen, the response was phenomenal: 'We got exposure to a dozen or so sound engineers from these emerging acts and every single one of them were blown away by the headroom and clarity of the system.'
With several large-scale national gigs in the works, thanks to Vue's performance and worldwide profile, Chinapen sees further growth ahead: 'You can't find this level of sound quality, consistency, dependability and 24/7 support from any other brand out there. I tell everyone that Vue is the best thing that ever happened to our business, and we've only just got started.'