The 24-hour television network National Broadcasting Services of Thailand (NBT) has upgraded the production workflow for its news and entertainment programming with the adoption of Avid tools and solutions.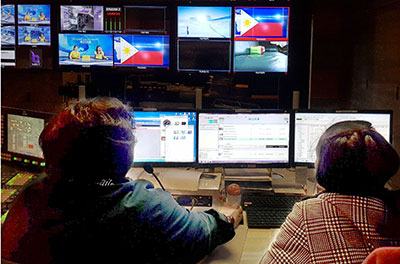 Using Avid's MediaCentral platform, NBT's new workflow includes graphics, storage, alongside video and audio editing tools to enable its broadcast team to handle virtual studio productions and operate more efficiently.
NBT previously relied on MediaCentral Newsroom Management (formerly iNews) to support its news production, including scriptwriting, programme scheduling and on-air broadcast since 2010. 'It's vital for us to remain responsive to rapid technological change to help our coverage achieve its full creative potential and streamline internal processes,' says, Chief of Studio 2, Chatree Seangsuk. 'Avid's news production solutions have acted as the nerve centre of our production workflow for years. After a detailed review, we're confident that upgrading with Avid will help to ensure we'll continue elevating our programming to inform, excite and keep our viewers engaged.'
Looking to boost deliverables, NBT has added Avid's Maestro Virtual Set which, when coupled with Xync 2.0 infrared camera tracking, gives the ability to create photorealistic environments. Also new to the expanded workflow, MediaCentral Cloud UX helps ease and speed content searching through a simple, user-friendly graphical interface. It's tightly integrated with Avid's next-gen video server, FastServe and Avid Nexis, which accelerates NBT's workflow efficiency and collaboration. With Media Composer, production teams have the power to quickly edit across a variety of file types giving them more freedom and creative possibilities. NBT's video production workflow also benefits from Avid audio solutions, including Pro Tools, which helps the team easily work on sound improvements, narration, sound mixing, and sound effects, with a broad range of plug-ins.
More: www.avid.com