A new company venture, The Audio Incubator aims to pair innovative product ideas and the premier league of audio design talent with a community of motivated Investors to create radical paradigm shifts in pro audio. It seeks to 'go beyond established audio products and product categories to meet the aspirations of audio engineering and music creative professionals, both now and in the coming decade'.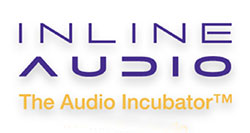 The company behind the venture, Inline Audio, views the people who create new and groundbreaking products as seldom recognised, let alone compensated, for their contributions – yet they draw on their skill, experience and intuition to create something that is new and adds value to people's lives.
Inline Audio offers these inventors a safe and secure outlet for their development ideas, along with the cross-functional technical, engineering, marketing and sales support they need to get started. The company invests its own resources in promising ideas, with the goal of bringing the products to market.
Start-up companies require capital – if the first phase of incubation is to get the product to a functional prototype, the second must surely be to present the prototype as a commercially viable product. Armed with documentation, bills of materials, production schedules and sales forecasts, brands stand a far greater chance of securing needed capital to get products off the ground.
Investors are often wary of ideas that are abstract, not yet fully formed, without anything tangible to see, touch or listen to. The Audio Incubator recognises these concerns and presents funding opportunities in multiple rounds to appeal to a wide range of Investors, from those interested in initial seed funding to those looking for fully developed brand and product propositions.
Inline Audio presents an opportunity to stakeholders both within and outside of pro audio. A talented Inventor can see their vision come to fruition without the constraints of working for a risk-averse conglomerate. Strategic investors can bet on innovation, while those from outside the industry can diversify into a less volatile tech industry with far longer product life cycles. And, most importantly, the users of these products, whether they be musicians, system designers, recording engineers or live sound engineers, will reap the rewards of true innovation.
Inline Audio's management team has many decades of collective experience working for some of the most respected brands the Pro Audio industry, with numerous product successes and industry innovations to their credit. With its head office in Hong Kong, it is well placed to leverage the benefits of the tightly integrated supply chain offered by the Guangdong Pearl River Greater Bay Area.
A close relationship with an established industry manufacturing partner allows Inventors' designs to be optimised for mass manufacture, to create cost-efficient and reliable products. Its Seattle office is focussed on building and engaging with a community of Investors, as well as providing a liaison point for North America-based Inventors.
'We believe that original designs are essential to bring fresh blood and new DNA to an industry still largely rooted in the last century,' says company founder and CEO, Al Walker. 'The Pro Audio industry often fixates on its heritage, and we see its current state as a phenomenal opportunity for positive change. When we work with our Inventor and Investor partners to create innovative products, rather than merely aiming to steal market share, we seek to expand the horizons of our industry.
'We have assembled a highly talented and capable team for Inline Audio, and even with many decades of shared experience behind us, we believe that our best work is still to come.'
'When we create a brand in partnership with our Inventors and Investors, we understand that it represents a commitment between a company and its customers,' adds co-founder and COO, Costa Lakoumentas. 'We believe that what we do, and how we do it, should never deviate from why we do it. This way we build and maintain trust with not only our customers, but our suppliers and our distributor and dealer networks as well, by staying true to our core values. To do otherwise, to say one thing and be seen to do another, is a breach of that bond of trust.
'We created Inline Audio for those who share our values and commitment to innovation, who care about changing the status quo. Those with vision, who take a leadership role and move the Pro Audio industry forward.'
More: www.inline.audio