HHB Communications Canada has been appointed exclusive Canada distributor of innovative mic and accessories manufacturer, sE Electronics.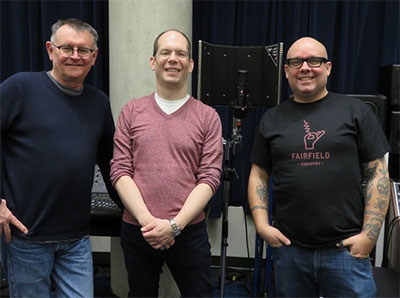 Shanghai-based sE produces high-quality microphones and accessories that bring high performance to an affordable price point. The design, engineering and the vast majority of manufacturing takes place in sE's own factory.
In 2006, sE released the original Reflexion Filter, and brought studio-quality vocals to bedrooms, garages, and closets. Since, more than 120,000 sE Reflexion Filters have found homes all over the world. sE also has the distinction of being the world's only microphone manufacturer to collaborate with Rupert Neve.
'Over the past few years, we have launched very successful products that have found their way into the hands of some of the finest artists on the planet, and we're just getting started,' says sE Global Sales & Marketing Director, Toni Scherrenberg. 'HHB is truly Canada's leader in professional audio and music production technology, and with their expertise and infrastructure I am confident that the company will succeed in taking our business to the next level.'
'I have always been very impressed with the quality, unique designs and value for money that sE products offer,' adds HHB Canada President, Dave Dysart. 'We look forward to expanding their presence in the Canadian market.'