When AV Marketing Finland hired Jyrki Mäkinen in late 2018 it was with a view to boosting its portfolio of distributed A/V, public address and conference systems, via further excursions into pro audio.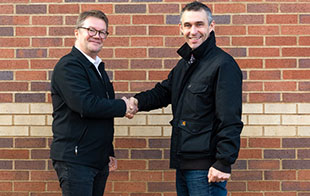 'The first and most important issue was to check loudspeaker ranges suitable for pro users and the installation market,' Mäkinen says. The focus quickly turned to Martin Audio, whose distribution in Finland had previously been handled from Sweden. 'This is not always the most effective way to operate in Finland,'
With an extensive background in pro audio he contacted Martin Audio MD, Dom Harter, whom he already knew – and hence the seeds were sewn for a co-operation.
There is logic in the Finnish company's thinking: 'AV Marketing Finland is an extremely experienced provider of presentation equipment – but in order to serve the customer base more effectively we needed to expand our audio portfolio. Martin Audio will become the key brand in our distribution portfolio, and will raise our profile in the touring and installation markets.'
Given the spread of Martin Audio's product range he believes that a brand already familiar to audio professionals in Finland will naturally permeate through to the target customer groups.
'Our first priority will be the installation market through our presentation retailer network,' continues Mäkinen, who will become de facto Product Manager. 'We have great number of AV, MI and IT retailers who will be more than delighted with the CDD and Adorn products, and this will enable us to better support them. After the first wave we will concentrate on theatre, rental and multipurpose markets.
'We see the future as very bright indeed and are excited by the entire Martin Audio brand portfolio, which will open new markets for us,' he adds. 'We now have excellent tools – ranging from big, medium and small installations right up to stadium level systems. On top of that we can offer immersive 3D sound for live acts and theatre productions. It's great to be a part of the Martin Audio family.'
Training and marketing has already commenced, with roadshows, seminars, workshops and other initiatives lined up for 2019.