One of the largest Ravenna/AES67 installations for Merging's networked audio interfaces since being introduced in 2012 has been completed at the Paradise City in Incheon, South Korea.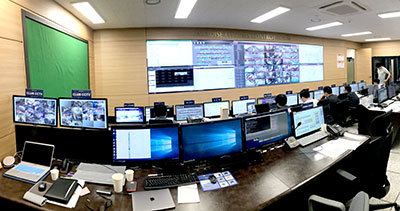 Opened in October, the entertainment complex features 16 Merging Horus units, 11 Hapi units and 35 8-channel Premium A/D cards and 37 Premium D/A cards. It is also the first major installation to feature Aneman Enterprise as the Master Control for the whole system and the list of show control and playout servers is no less impressive. There are eight Ovation systems for all zones matrix routing and processing and six Emotion systems for Audio-on-Demand playback which can all operate in DXD by virtue of the Premium cards being fitted.
Paradise City is a huge complex, with the audio network spread across four buildings and featuring 35 zones with 69 subsidiary zones – these zones encompass four floors of a hotel, three floors of pools and spas, two conference rooms, public areas including a patio and garden, multiple restaurants, bars and clubs and a massive plaza with an immersive audio system. Control of each zone is by a local tablet which can pick up five radio channels, the Audio-on-Demand Emotion server and local microphone and line inputs for the DJ, Karaoke, live shows or whatever is needed. Aneman Enterprise is located in the central control area with the video, CCTV and safety systems.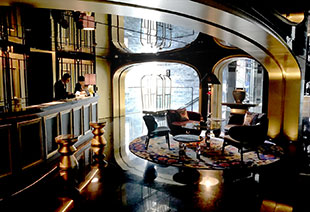 'This was a real test of putting the theory into practice. A networked installation of this size requires some confidence in the technology and we were not disappointed,' says Dominique Brulhart, Merging's Head of Software Engineering and Project Manager for this venue. 'There had to be some customisation to suit the client's demands, but we also had to be sure that we could playout that many streams in DXD over long distances with many hops on the Ravenna/AES67 network and that it could be controlled efficiently by Aneman. The result is spectacular and will lead the way for other mega projects in the future.'
Orders for the next phase of the project are anticipated soon, and include an indoor amusement park that will add significantly to the tally of Ravenna/AES67 connected devices from Merging Technologies.
More: www.merging.com