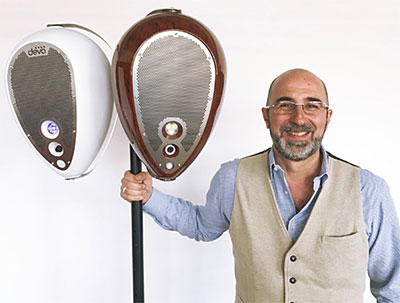 Powersoft has appointed Audiosales Entertainment Solutions as distributor of its Deva networked multimedia system in Italy.
Introducing it as the first 'all-in-one' solution for information, entertainment, security and data collection five years ago, Deva has additionally gained presence in public squares and gardens, hotels, leisure and sports facilities through installations in various parts of the world, Having distributed Powersoft amplifiers in Italy since 2015, Audiosales has found pride in bringing what it calls 'one of the most innovative Powersoft solutions' to the Italian market.
'There's an increasing number of system integrators and installers who need to bring true innovations to their customers,' says Audiosales MD, Stefano Rocchi. 'We are sure that these companies will immediately appreciate the enormous possibilities of such an innovative and, in many ways, revolutionary tool.
'Personally, I am thrilled by the idea of presenting our customers with a solution that is already recognised all over the world and appreciated for its versatility. We know all about the quality of Powersoft products, and we are immensely proud to bring Deva to Italy – I'm sure that our satisfaction will be reiterated by any company that chooses it.'
Deva is a technologically advanced, flexible, multimedia system designed to change the way organisations interact with their audiences. It integrates multiple communication solutions in a single wireless device, and can reproduce messages, give information, provide entertainment, guarantee security and collect data. Designed in the context of smart cities, it can be used to secure and control large outdoor public areas such as gardens, transport nodes, car parks, bus stops, service stations, beaches and promenades, as well as entertainment venues including theme parks, shopping centres and sports facilities. Ease of integration makes it equally suited to both new projects and existing infrastructures.
As well as being lightweight, compact and easy to install, Deva is self-sufficient; having been designed as a green device that can be powered by any latest generation solar panel. The system is also IP65-rated for outdoor use and maximum protection against atmospheric agents, and has a high efficiency class-D amplifier.
Deva's software facilitates remote set-up and operation via PC, tablet or smartphone; has ports for backup and peripherals such as Ethernet or USB; and additional functions with optional modules like GSM, GPS or FM radio.
'It is with great pleasure that Powersoft expands its collaboration with Audiosales, thus guaranteeing our customers a professional, efficient and widespread support also for the Deva,' says Powersoft Deva unit Sales Manager, Cosimo Cecchi. 'I am confident that this is a winning choice, and that Audiosales is the right choice to enhance a unique product like Deva.'