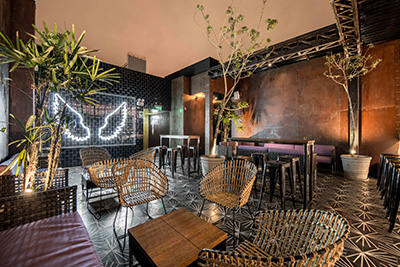 Part of its ambition to providing a truly world-class club and dance experience for its customers, Lima's Lyra nightclub recently invited ProDJmedia to install a full complement of Martin Audio CDD and CSX loudspeakers.
Founded by Fernando Vidal and Arturo Dyer, Lyra hosts local and international DJs in its main room and rooftop bar/dancefloor, and 'wanted to create an environment with no compromises in terms of sound quality' as Prodjmedia's CEO Renzo Silva explains. 'The first choice was obviously Martin Audio.'
According to Renzo, the sound system includes two Martin Audio CDD15s with two CSX218 subs on the dancefloor, four CDD6s on the first floor, four CDD6s on the second floor and four CDD6s and one CSX112 sub in the rooftop café. The speakers are powered by Martin Audio MA 2.8Q, MA3.0 and MA 5.2K amplifiers. A DX0.5 loudspeaker management system is used to control the sound throughout the venue.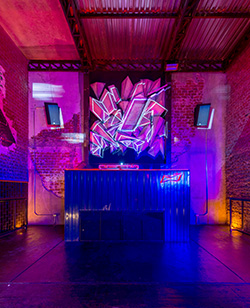 'There were some challenges in terms of the acoustics because most of the surfaces in the club are brick and cement with an industrial finish which can be a big problem in terms of sound, but we managed to calibrate the system to eliminate those problems,' Renzo explains.
'The club has two floors with access to the main room, and we were able to correct the delays to provide optimum sound quality for the boxes and bar. For the rooftop system, we were able to control the sound in the space so neighbours couldn't complain about excessive noise. The DX0.5 was crucial to managing all of the speakers.
'They love the CDD system,' he says of the club's response. 'They were surprised and pleased by the clarity of the speakers, power of the subs and overall audio quality. And the patrons are really excited about how good it sounds as well. Right now, Lyra is a club like no other in Peru and the owners definitely are planning to use Martin Audio on their next projects.'
More: https://prodjmedia.com
More: https://martin-audio.com