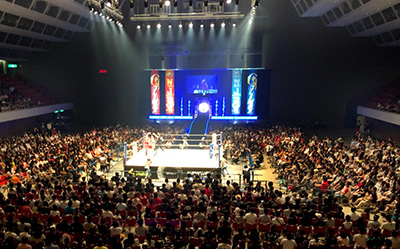 A regional Japanese rental operation based in Takamatsu, Kagawa, Super 4 has invested in a Martin Audio WPC PA to serve its events and concert engagements. The purchase accompanies the addidtion of Martin Audio XE300 monitors to the company's hire stock.
'It has been 18 years since we established the company, and during that time we have expanded from our first purchase of a microphone, up to the level where we can handle major events by ourselves,' says Super 4 Vice President Higasa. 'All the while, we have watched developments with Martin Audio, and having experienced MLA and MLA Compact, and understood the philosophy behind the consistency of sound as well as the capability to control noise spill.'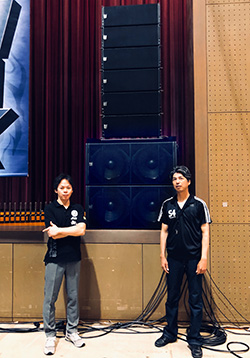 The company recently placed the order for 18 WPC elements and six SX218 subwoofers with Martin Audio Japan.
'Today's PA is not only for the satisfaction of sound engineers but also for the clients and the audience,' Higasa says. 'It is important for us to satisfy everyone and meet all considerations.'
The three-way, bi-amped WPC is a new breed of medium-format optimised line array which brings innovative acoustic design, ultra-high performance and coverage consistency to a wider range of applications and budgets than previously possible. Also in Super 4's thinking was the scalable resolution of WPC, which unlocks the full potential of the system and provides an adaptable pathway into the world of advanced optimisation. "
Super 4 President Seki adds that the new system will come into its own at professional wrestling matches: 'Recently, this has been increasingly focused on entertainment and so the sound quality for the show is getting more important. We know that WPC will be able to deliver clear and powerful sound to every seat in the arena – and this is our absolute ideal in terms of quality.'
More: https://martin-audio.com