Berlin's Hansa Studios has joined the Miloco fold.
With 50 years in operation and famed for hosting David Bowie's Low and Heroes sessions with Tony Visconti, Hansa counts the likes of U2 and REM among recent clients.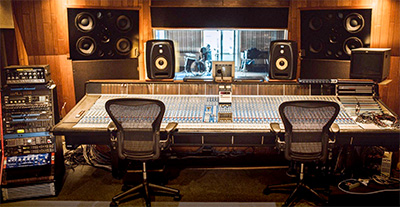 At its heart is a 130sq-m daylight-lit live room capable of accommodating live band and large ensemble recordings. The Marble Room is clad in Italian marble for drum or amp recording with direct visual contact to all rooms, while a small vocal booth serves dry-vocal or amp recording. There is visual contact into all rooms from the booth as well.
The control room contains a 56-channel SSL 4056E console with G computer, that can be paired with two Studer A800 MkIII synced 24-track machines or Pro Tools HD3 System with 40 inputs/48 outputs on Pro Tools 9 or 10 HD. Main monitors are Quested Q412Bs, complemented by Adam S3as, KRK E8B Exposé, Yamaha NS10, Auratone 5c and Genelec 1030 close fields.
The outboard racks, contains is a selection of classic analogue equipment, including 1176/1178,LA2A, TubeTech CL1a, EMT and Valley compressors, Manley, Helios and Siemens filters, as well as Lexicon, EMT, Quantec and Yamaha reverb.