Mackie has appointed City Music Co as its distributor in Singapore and CK Music as its distributor in Malaysia.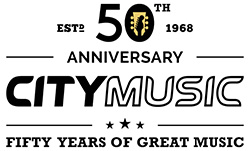 Established in 1968, City Music is one of Singapore's leading retailers and wholesalers of musical instruments and professional audio equipment and one of the island city-state's key music industry players. A subsidiary of City Music, CK Music opened its doors in Kuala Lumpur, Malaysia, in 1988, and is now a leading musical instrument and pro audio retailer and wholesaler in Malaysia.
'City Music and CK Music have thrived for decades in their respective, dynamic markets,' says Mackie APAC Director of Sales, Matt Frazier. 'With a foundation of long-term success, the leadership team there remains sharp and focused on the future. In these and other ways, we at Mackie have a lot in common with City Music and CK Music, and we all look forward to growing together.'
'We have had a longstanding relationship with Mackie as an authorised reseller, so we've supplied Mackie products to our musical instrument and pro audio customers for many years,' says City Music's Hoe Yeegn Lougn. 'Today, we are extremely thrilled and honored to finally represent Mackie as sole distributor for both Singapore and Malaysia. We are very excited about this new partnership and look forward to the great business ahead.'
Both companies will be the exclusive distributor for their respective regions, and will handle sales, marketing, fulfilment, and customer service.