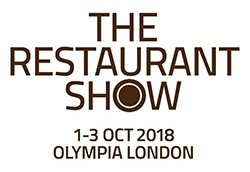 Taking place at London's Olympia in early October, The Restaurant Show counts among the UK's premier trade events for the hospitality, bar and restaurant industry. Yamaha Commercial Audio enjoyed a successful debut with the event in 2017 and is now expanding its presence to include a key presentation titled Sound Investment: The Business Of Background Music.
While exhibiting at last year's show, it became clear to Yamaha Commercial Audio that there was demand for more knowledge about background audio systems. Not only what is available, but how audio technology can be harnessed to deliver an enhanced experience for both customer and host.
Sound Investment: The Business Of Background Music is a debate and 'thought provoker' examining best practise in background audio. Speakers include respected food and hospitality journalist Tony Naylor alongside Peter Kellet, owner of Viba Sound, who has many years of experience in installing audio systems throughout the hospitality industry. Yamaha specialists John Perry and Karl Christmas complete the panel.
'We have all been in a bar, restaurant or hotel and experienced poor quality or poorly chosen background audio,' Christmas says. 'Both these factors and the distribution of sound have a huge effect on a customer's perception of their experience. Bad sound can often mean bad reviews.
'However, a lot of sound is experienced subconsciously, so it only becomes noticeable when it is unpleasant. People generally only comment on sound when it is bad so, while restauranteurs and venue owners are aware that background audio is desirable, they are often unaware of the major benefits that high quality, well-distributed audio brings to the customer experience.'
As a leader in installed audio, Yamaha systems bring advances in distribution and control, while harnessing smart technology – allowing hosts to go about their core business.
More: www.yamahaproaudio.com