With the UK Karaoke market a multi-million-pound industry, entertainment software specialist Singa has struck an exclusive retail and marketing partnership with Westend DJ and Shure UK.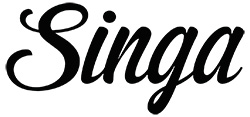 Atte Hujanen, founder of the Helsinki-based company, spent ten years in and around the karaoke industry and the Nordic start-up scene: 'We realised that, while all other content industries had gone through their "Spotify moment" – a radical shift to digital platforms and user centric, modern products – karaoke was still stuck in the 1990s, with no foreseeable change in sight. Something had to be done,' he says.
'Westend DJ have invested significantly in Singa,' adds Westend DJ Sales & Marketing Director, Gavin James. 'Karaoke uptake has been slowly declining through a lack of innovation. I've had many solutions pitched to me over the years and there's nothing like Singa on the market to date. Our DJ community need to know about this product and they will soon, we'll also be presenting it at the upcoming NADJ (National Association of Disc Jockeys) events and furthering Singa's reach in the UK through our stores'.
As part of the retail exclusivity, Westend DJ will sell Singa's professional system from Westend DJ stores and online sites. Accelerating Singa's visibility, Shure UK, will bundle a month of Singa's consumer application with every purchase of the PGA 48 cardioid dynamic microphone. The localised cooperation will also result in Singa offering the PGA 48 exclusively to its direct customer base of venues, bars and hotel groups.
'The PGA 48 is a fantastic vocal microphone and versatile enough for pretty much every vocal application,' says Shure UK Marketing exec, Harry Law. 'When consumers experience the future of Karaoke, we want them to have a Shure microphone in their hand.'
Singa counts 50,000 UK consumers with the app installed on mobile devices, allowing them to search for the nearest Singa Pro venue, explains Singa CCO, Risto Makelainen: 'This is great news for DJs and music-lovers who are looking for a night out, they can search for their nearest Singa Pro venue and queue their song choice remotely. Those in the venue also no longer need to leave their seat, by simply requesting a song after downloading the app. The DJ is in control of the whole process deciding how much (or little) their audience gets to interact with the evening's entertainment. We now have the UK's largest DJ retailer endorsing us and one of the world's largest microphone manufacturers investing without hesitation on the future of our industry.'
In a relatively short space of time, Singa has surpassed 50,000 in the UK and more than five 500,000 globally. 'Our strategic partnerships are second to none, and partners like Shure UK and Westend DJ invest in services that truly enrich their customers lives,' says Makelainen. 'Singa is the only company serving both consumers and professionals in such a modern and innovative way in the market. This means that the more Singa Pro venues that use the service, the faster our consumer side grows (and vice versa). No other player on the market has this advantage and offers a Karaoke service where its consumer and business solutions seamlessly talk to each other. Want to find out where your nearest Singa venue is, simply open the Singa app on your phone.
Singa currently comes in two versions: For bars, restaurants, hotels and other entertainment venues, Singa offers a pro-version, best described as a modern, fully digital, commercial turnkey karaoke solution in a single intuitive package. For consumers, native iOS, Android, Web, Apple TV and SmartTV apps, which provide access to more than 30,000 fully-licenced karaoke songs and what it describes as an immersive singing experience.