Specialising in music for TV, film, games and new media, London-based Stand Alone Productions has installed a Neve BCM10 Mk2 mixing console.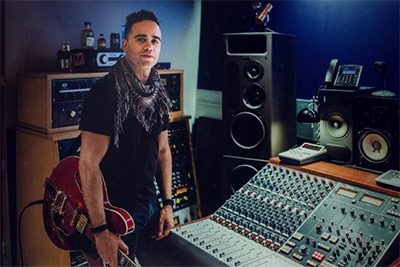 'Like a lot of music people, I grew up seeing these amazing little consoles in pictures of old recording sessions,' says Gareth Johnson, the brains behind Stand Alone, which is located at the heart of the iconic Metropolis Studios. 'I love walking into my own studio and having it as a centrepiece. It's a classic, with a few tweaks for the modern recording environment.'
He admits that it had been a 'lifelong dream' to own a classic Neve BCM10/2 – now realised with the Mk2 as the focal point in the studio.
Johnson – who has been releasing music since 1998 and has more than 500 published tracks to his name, including the soundtrack for the 2014 World Cup Final in Brazil – credits AMS Neve products for helping him reach the top of his game.
'All of my work, including mixing for artists such as The Who, has touched the Neves at one time or another. They're a massive part of my sound now and will continue to be.'
The BCM10 Mk2 joins Johnson's collection of modern and vintage outboard in Stand Alone's arsenal, allowing him to blend of traditional and digital production while streamlining his workflow. 'Since getting the desk in, I've mixed a 5.1 album and concert film for The Who, written, tracked and mixed loads of new music for the FIA Formula E electric race series, along with music for a number of TV and film projects,' he reports.
'Having a selection of superb mic pres and EQs at my fingertips for tracking and mixing is superb. I had Neve preamps in a rack before, but having them in the tactile desk format has been amazing. The desk has so much flexibility in terms of routing it's meant I'm getting even more out of my Neves than I did before'.