Luen Hing Electrical (HK) Ltd, Mutec's existing distribution partner for Hong Kong, will now handle Mutec products in Mainland China, Taiwan and Macau.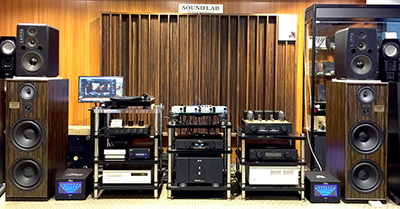 Luen Hing Electrical joins a growing number of international Mutec distributors including the recently signed Audiofast in Poland. As Mutec's existing distributor for Hong Kong, Luen Hing Electrical is already familiar with the features of core Mutec developments such as the Revive Re-Clocking and 1G-Clock technologies.
Luen Hing Electrical will distribute the flagship Ref 10 Reference Master Clock, MC-1.2 USB audio interface and MC-3+ Smart Clock USB. The latter combines Mutec's proprietary Revivie Re-Clocking process with a sophisticated USB isolator interface and the 1G-Clock technology used by pro audio mastering engineers Maor Apelbaum and Dave Kutch (The Mastering Palace NYC).
'First of all, thanks to Mutec for bringing us an extraordinary product in the MC-3+ Smart Clock USB – the saviour of digital audio systems for audiophiles,' says Laurence Lau, Sales & Marketing Director. 'For whatever digital products you use, from old school CD transports to advanced digital streaming devices, the MC-3+USB not only produces accurate musical notes but brings the music alive! I am delighted to be the distributor of Mutec audiophile products in the Greater China region and hope to convey true music to the Chinese community."
'The distribution partnership with Lawrence and his team in Hong Kong has been very successful and exciting so far, and we are very optimistic about expanding this partnership to an even larger market,' adds Mutec CEO Christian Peters. 'The timing couldn't be better and we look forward to the results of the upcoming A/V show in Hong Kong.'