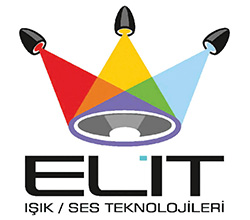 Clair Brothers has appointed Elit Light/Sound Technologies sell and distribute the kiTCurve and C-Series loudspeakers with customisable TrueFit Technology, as well as other Clair Brothers products such as the 1AM and 1.5AM stage monitors and S2 PA System.
A solutions provider for studio television, conference and concert halls, theatres, bars, clubs, restaurants, hotels, educational institutions, shopping malls, art galleries and cultural centres, Elit specialises in long-term partnerships from project concept to design to after-sale support.
'Our mission is to set new industry standards with every sound and lighting project we work on,' says Elit's Emre Defne. 'We're proud to now be the Turkish partner of Clair Brothers, because it gives us a renewed ability to build on our mission to be the best live event brand in Turkey.
'With Clair Brothers unique waveguide technology, we can offer custom products for tailor-made solutions for arenas and concert halls,' he continues. 'Because of the waveguides, we're able to find a custom solution with one speaker for a single project. And with different cabinet colour and front grille options, tailoring to a specific project can be even more special.
'The products are very powerful when you compare them with other manufacturers around the world,' he adds. 'They have at least 2dB or 3dB more in the same category of products. With Clair Brothers, we bring high-pressure volume levels with very high sound quality. Our customers in the Turkish market count on us for that, and they believe in us.'
'We look forward to making more contributions to Turkey's vibrant culture of interesting venues and events,' says Clair Brothers Chief Engineer, Josh Sadd. 'The Elit team brings experience and enthusiasm that will certainly make the future of Clair Brothers in Turkey bright.'