KMR Audio has secured exclusive European distribution of Big Bear Audio products.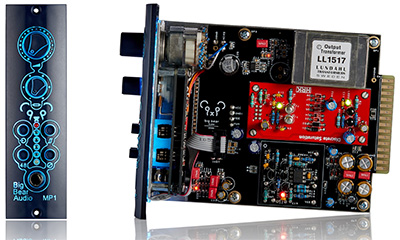 Big Bear Audio is an innovative London-based audio manufacturer set up by founder Charlie Slee – former engineer at Thermionic Culture and member of the AES British Section Committee. Based on extensive experience building bespoke outboard equipment, Slee has worked with mix and recording engineers to create a flexible product platform allowing users to modify and customise their own recording equipment.
Big Bear Audio's first product release is the MP1 – a discrete class-A mic/line amplifier with interchangeable DIYRE (DIY Recording Equipment) Colour Card Slot, designed for the 500-Series format.
The MP1 is available in two versions – MP1 and MP1+.
See also: