Metric Halo has announced its 3D Upgrade Expansion board. The new release is compatible with all existing Metric Halo interfaces and provides access to extensive new features and integration.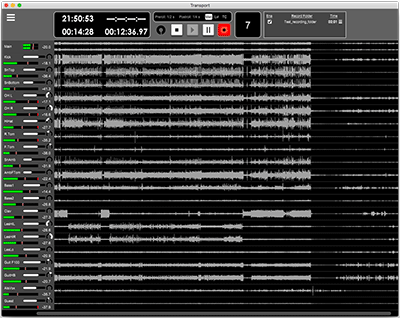 To date, MH interfaces have relied on Firewire connectivity for data transfer. With the 3D upgrade, the internal audio interfacing board is replaced with an updated circuit, sporting the new USB-C connector.
As users' requirements have different connectivity requirements which can change from venue-to-venue, studio-to-studio and year-to-year, MH has developed a 3D powered EdgeBus programmable expansion slot capable of housing cards to extend digital I/O in almost any format – including Adat, Madi, SPDIF and Midi. Each 3D upgrade card comes equipped with MH Link technology, a new ultra-high bandwidth means of interconnection for daisy-chaining multiple Metric Halo interfaces with extremely low latency. Using industry standard Cat5/5e Ethernet cabling up to 100m in length, MH Link manages low-jitter audio clock distribution, high-bandwidth streaming and system control data for uptown 128 channels at 192kHz, 32 bits resolution on every port, bi-directionally.
MH Console offers an improved input routing framework designed to control entire systems with a straightforward and quick-to-use layout. MH Console features a sleek new visual design and is fully 64-bit compatible. Metric Halo's MH Mixer software is capable of overseeing 128 input x 64 bus multi-box unified all at zero-latency. MH MonitorControl is new monitor controller software module with surround sound capabilities. ULN-8/LIO-8 users also gain access to Analog Domain level control. MH Record is multitrack recording software, featuring 128 individual inputs plus deep hardware integration.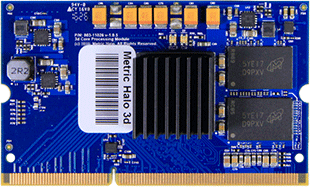 All users upgrading to 3D will have access to Metric Halo's +DSP licence, providing access to more than 100 plug-ins built on the MH Graph environment. Processing is all handled by the internal circuitry, so computer processing is not required.
Metric Halo operates a 'products for life' policy, meaning that interfaces are built with longevity in mind and research integrated at its core. Although protocols, operating systems and the audio industry may change, Metric Halo will support its technology.
The Metric Halo 3D Upgrade will ship in Q3 2018. The 3D Upgrade Kit costs from £499 (inc VAT); the Edge Board costs from £89 inc VAT. All Metric Halo audio interfaces purchased from Q3 onwards will include the 3D card as standard unless otherwise specified.