Synthax Audio UK has been appointed UK and Ireland distributor for Calrec's Brio series of digital broadcast consoles and I/O options. The appointment comes as Synthax Audio UK's expertise and brand portfolio drives continued expansion within the broadcast and media markets. and attentive support.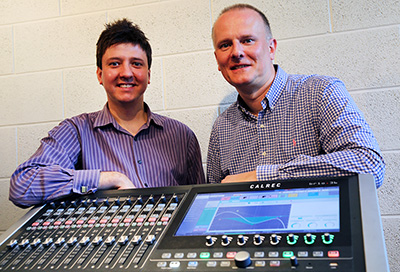 As a broadcast specialist for more than 50 years, Calrec digital consoles which are used by the world's leading broadcasters. This includes the Brio 36, and the new Brio 12, the most powerful and compact broadcast consoles in their class.
'Calrec has long been known as the Rolls Royce of live broadcast consoles,' says Synthax Audio UK MD, Martin Warr. 'The Brio range makes that functionality available to new markets with its small footprint and affordable price point. We look forward to delivering Calrec excellence to a whole new set of customers.'
Calrec Brio consoles offer a comprehensive broadcast feature set to support a wide breadth of broadcasters. With full assignability, ample delay resource, dynamics, integrated talkback, and multiple monitor outputs, Brio is broadcast-ready with no compromise or workarounds.