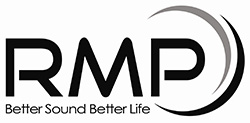 ARX has announced the appointment of Jakarta-based PT Rhema Multi Perkasa as new and exclusive distributor of its product range in Indonesia.
With a growing portfolio of signal processing products designed for applications including installation, studio, broadcast and sound reinforcement, it was important that the distributor chosen by ARX in this region had an established network in multiple markets: 'PT Rhema Multi Perkasa has been handling many corporate clients for years, focusing on their professional audio needs both in sound reinforcement as well as system integration,' says ARX MD, Colin Park.
'ARX previously worked with Eric [Haslim] for many years when he was at PT Citra Intirama, our previous distributor. It's fantastic that we're able to continue our relationship and friendship. Eric and his new team with their years of experience in the industry, are the ideal partners to further grow the market and user base for ARX's digital and analogue product range in Indonesia.'
PT Rhema Multi Perkasa will handle the full ARX range including the AudiBox Series, with new models including the USB DI Plus second-generation USB plug-and-play digital-to-analogue audio interface and a range of Dante-enabled interface products. The ARX lineup will add signal processing tools to a distribution portfolio that also includes Martin Audio and Adam Hall.
'ARX fits perfectly into our new Companies product portfolio,' says PT Rhema Multi Perkasa Managing Director Eric Haslim. 'Having known Colin, Duncan and David at ARX for more than a decade, I truly enjoy the working relationship and friendship that formed the solid foundation of the business. I'd like to take this opportunity to also thank the whole ARX family for their trust and faith in me to carry on representation of the ARX brand in Indonesia. ARX is a well established marque both internationally and in the Indonesian pro audio industry. Hence, I look forward to continue building its portfolio for many years to come.'
More: www.arx.com.au