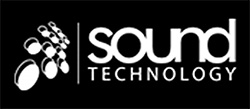 UK distributor of audio and lighting solutions Sound Technology Limited has been acquired by Midwich, a specialist audiovisual and document solutions distributor to the trade market.
'We have watched the success of Sound Technology over recent years, and are delighted to have persuaded Bob, Dave and the team to join our Group,' says Midwich Group MD, Stephen Fenby. 'The acquisition substantially enhances the Group's ability to provide world leading products and high value add audio solutions to our trade customers. In addition, I believe that the high level of support Sound Technology provides to its vendors is very close to our proven strategy as a specialist distributor.
'The Company's recent entry into the professional lighting market is an exciting proposition and complements our current offering in the Benelux and Iberia regions. I look forward to welcoming the Sound Technology team into the Midwich Group, and working with them to further develop this market place.'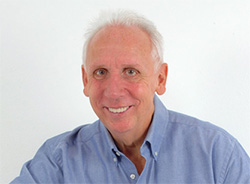 The acquisition provides the Midwich with access to a number of high-profile audio brands, and enhances its ability to provide complete audiovisual solutions to its customers.
Sound Technology will continue to operate as an independent company, as a wholly owned subsidiary of Midwich Limited, which has operations in the UK and Ireland, France, Germany, Benelux, Iberia and Australasia. The acquisition augments Midwich's existing position in the audio market and it will continue to distribute commercial audio products through its existing vendors.
Midwich has acquired 100 per cent of the share capital of Sound Technology from founder and current owner Robert Wilson MBE, who will remain in the business as Chairman. The current senior management team of David Marshall (MD), Judith Kingston (Finance Director), Ian Cullen (Marketing Director) and Greg Niven (Sales Director) will use their substantial experience to continue to build the business.
'At a time when our company is going through tremendous growth in our original MI and pro audio markets, and of course through our new professional lighting division, we are delighted to be joining the Midwich Group,' says Marshall. 'Having the financial resource for sustained expansion, together with access to a wealth of shared expertise, provides a structure for Sound Technology to continue to develop markets for our represented brands, and to enhance the service and support provided to our customers.'