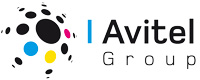 Loudspeaker manufacturer K-array has appointed Avitel Group as its exclusive distributor for Portugal.
In the market since 1988, the Avitel Group founder is Vitor Alves Luís – an accomplished technician who entered the audio/lighting industry in 1972 manufacturing PA systems, dimmers, power units and lighting touchpanel control and mixing panels. By 1978, he was an expert in all things audio, from the sale of equipment to its assembly, installation and assistance, and established the Avitel brand as an industry leader in the region.
Avitel focuses on distribution, consulting, project design and installations in the field of professional audio equipment and system integration, contributing to projects in theatres, social halls, music clubs, hotels, multifunctional spaces, TV stations, and sports facilities applications.
The company has offices in Lisbon and Aveleda (Oporto), with sales and technical team in both, with the aim of providing a complete, dependable and diverse range of audiovisual products and services to Portugal.
'Working with such an innovative brand as is K-array opens us up a whole new chapter of cutting-edge solutions that we are constantly striving to offer to our customers', says Alves Luìs. 'Without a doubt, we are proud to start our corporation with this unique designer. We are convinced that we will be working on great projects together that will help us and the brand to grow even more.'