UK broadcaster ITV Central recently set out to improve its remote newsgathering capability with more flexible and effective remote communications. At the heart of its solution is a Symetrix Radius AEC DSP with an Attero Tech unDUSB USB-Dante interface.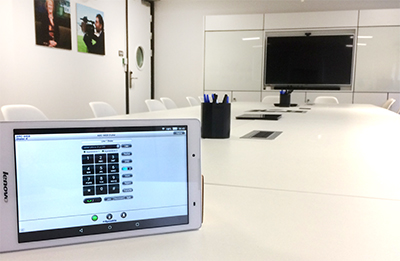 Headquartered in Birmingham, ITV Central has a long history of producing influential programming, including the globally successful television adaptation of Inspector Morse. Its regional news coverage is equally respected, though until recently the station's ability to liaise with remote reporters was compromised by technology.
'We have a regular need for remote comms,' explains ITV's Ian Glen. 'We put two programmes out every day with reporters based in multiple locations. At the end of the day, we hold a debrief conversation from those same multiple locations and we were finding that the phone system we were using was unreliable and we had great difficulty in hearing those at the remote end.'
ITV Central looked to systems integrator Involve Visual Collaboration for a flexible meeting space: 'Initially we were planning a single room, but the solution fitted our needs so well that we decided to go for two,' Glen says.'
Working with UK Symetrix distributor CUK Audio, Involve created a two-room solution capable of bringing outside sources directly into meetings both reliably and intelligibly. At the heart of the design is a Symetrix Radius AEC. 'ITV required a solution that would enable those in the meeting space to communicate intelligibly via a range of VoIP services including Google Hangouts, with reporters and other staff in remote locations,' says CUK's Simon Druce, who helped specify the system.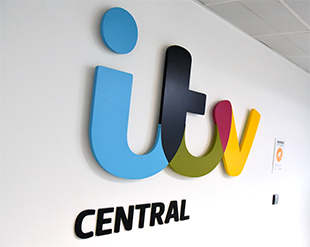 Operation of the Radius AEC is clutter and hassle free, with a tablet (connected to a wireless access point) allowing users to adjust volumes on a Symetrix Arc-Web browser interface. Outputs are connected to an amplifier and loudspeakers. The Radius AEC mixes all the remote sources to deliver highly intelligible audio to the room, while hanging mics capture responses and the Radius AEC ensures that all remote users benefit from the same high definition audio. 'It's an ideal solution for this application,' says Druce.
Meeting attendees can also plug in their own devices thanks to the inclusion of an Attero Tech unDUSB USB-Dante interface. 'Local users can connect laptops or other mobile devices via USB to the Dante network and use them to call, present, and facilitate a meeting if they prefer to work that way,' Druce explains. 'Both USB and VoIP can run concurrently so the Symetrix Radius then becomes a bridge for all parties and allows multi-participant conversations. It's an elegant, efficient and highly cost-effective solution that ticks all the boxes for ITV Central.'
'It has made the process of group calling so much more efficient and a much nicer experience generally,' agrees Glen. 'Previously it could take ages to sort out a meeting, and even then, some people ended up sitting with their backs to the mic and the audio quality was poor. Now, everything is ready to go in minutes, we have proper coverage of the room and the audio is crystal clear at both ends.'