Opened in 1978 as a new home for the Bournemouth Symphony Orchestra and a multi-space venue for Dorset and the further reaches of the UK South West, Lighthouse provides a cultural hub for the seaside resort of Poole and its surrounds. Inside the complex is a concert hall, a mid-size theatre and a small-scale studio theatre, as well as a cinema, art galleries and function room facilities.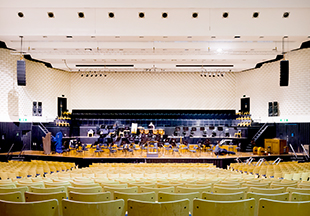 Recently, the venue replaced an aging and inadequate audio system in the main concert hall: 'The system we had in place was really only suitable for public address and simple amplification for events,' says Lighthouse Technical Manager, Jake Sutton. 'We augmented this for music and other performances that required more audio support but it was very hard work to get an acceptable sound. Our main issue was lack of direct speaker coverage and uniformity of sound across the whole auditorium. We, alongside theatre consultants Charcoal Blue, invited three PA companies for a speaker shoot out in the concert hall.
'As home to the Bournemouth Symphony Orchestra, the hall has an acoustic which is well suited to classical performance. However, the programme for Lighthouse concert hall has seen an increase in speech-orientated material in recent years. The longer reverberation time lends itself to symphonic music but causes issues for speech intelligibility so this needed to be addressed through a new loudspeaker system. The guys from d&b really understood our challenge. They talked us through the various options and advised on best performance. It was a really smooth outfit from the moment they pulled up to leaving the venue.'
The project was tendered to Complete Production Solutions (CPS) which has a long association with both Lighthouse and d&b. 'CPS is our main company for dry hire of steel deck, radio mics, screens and the like,' Sutton says. 'In the past five years, it has taken on our technical maintenance contract providing support and servicing of our kit and systems, so it was a logical option to use them for the install.'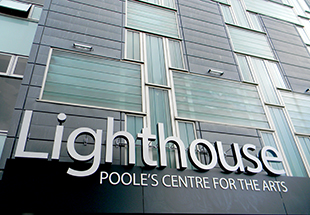 Based on the venue's requirements, d&b suggested a system of Y-Series arrays, driven by 30D and 10D installation amplifiers. 'The new system needed to be able to handle every programmed event from spoken word to live contemporary music, so our approach was a line array which exhibits greater vertical directivity and a higher output than the point source alternative,' says Adam Hockley of d&b GB's Technical Sales team.
'Using ArrayCalc, we calculated that an array of Y-Series loudspeakers, with a combination of the narrow dispersion Y8 and the wider dispersion Y12 cabinets at the bottom of the array, would allow us to deliver broadband signal to the entire audience area with minimal level variation. The eight deep Y-Series array achieves vertical pattern control to around 170Hz while the dipolar driver arrangement gives us horizontal pattern control to 500Hz. This means that we are delivering as much of the energy to the audience as possible with much less hitting the ceiling and side walls and being reflected back into the audience. This later arrival usually adds to the reverberant field and would have a detrimental effect on speech intelligibility.
'The Y-Series arrays were supplemented by E-Series' E8 front fills which help to cover the first couple of rows of the audience whilst also bringing the audio image back down onto the stage from the flown arrays for those sat nearer the front of the auditorium. No full range system is complete without subwoofers to deliver the real low end; here it was requested that the subs be stacked left and right on the stage so we suggested V-Subs as the max SPL of a V-Sub is higher than a Y-Sub. This means we require fewer V-Subs to achieve the appropriate level, to combine with the Y-Series tops.'
The installation has been hard at work since completion: 'It was great to work with the teams from CPS and d&b – people who were as enthusiastic as we were on getting the very best result,' Sutton reflects. 'We use the system for all types of events, music, comedy, literature events and dinner dances and it performs superbly across all genres. We've received loads of excellent audience feedback on sound quality via the Purple Seven website as well as real positives from visiting FOH engineers who have generally just left their FOH PA out in the truck.'
More: www.dbaudio.com