The Elbphilharmonie Hamburg, an extraordinary new music institution opened recently in Germany, now counts among the world's most outstanding concert halls – and has already been nicknamed called Elphi by music lovers.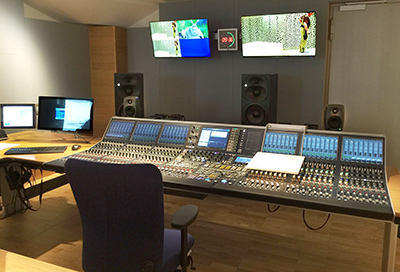 Sound for both live transmissions and recording are mixed in the NDR audio control room, located within the Elbphilharmonie facilities. This studio – equipped with a Lawo mc²66 console providing 240 DSP channels and a Waves PlugIn integration for effects – forms part of an audio concept that networks all mc2 consoles, all Dallis modular I/O systems and a Nova73 router using Ravenna Audio-over-IP technology.
Five further Lawo mc²36 consoles – equipped with between16 and 40 faders, up to 24 surround channels, and Waves integration – are used for the sound mix in the Big and the Small Concert Hall and in the Quay Studios. This Cloud infrastructure allows all of the consoles access to all of the Dallis I/O units in the building, and gives coordinated access rights management. For parallel live broadcasts from multiple halls, this infrastructure complements the internal NDR audio control room by linking an external NDR OB van to the Ravenna network in the Elbphilharmonie complex.
More: www.lawo.com