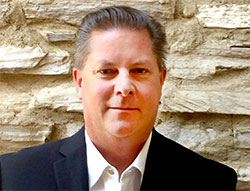 Newly appointed as Dynaudio CEO for North and South America, Andrew Werdean has announced key promotions, a new hire, expansion of the company's reseller network, and strategic initiatives to build the company's presence.
Werdean, who previously served as VP of Sales for Dynaudio's North America business, has also worked for RTI, Klipsch, and Jamo, as well as establishing two installation companies. In leading the Dynaudio sales efforts, he has focused on extending the company's integration business, while overseeing marketing and product management.
'These changes will prepare the company for extensive sales growth for years to come,' he claims. 'While we're making significant additions across management, we're also preparing a pipeline of product releases. All of these factors will help Dynaudio maintain its position as a major player in the US and the Americas.'
Michael Manousselis has been promoted from his position as Director of Marketing for North America to VP of Operations, North and South America. Manousselis has been with the company for 22 years, and will continue to manage marketing activities along with the day-to-day operations at Dynaudio's Glenview, Illinois, headquarters. He is working with Werdean to implement and execute initiatives supporting Dynaudio's growth strategy in the Americas.
'The broadening of our sales organisation and the addition of an innovative series of custom installation models to our traditional high-end loudspeaker product ranges have enabled us to bring Dynaudio's quality, performance and craftsmanship to a much wider customer base, and build a greater market presence for the brand,' he says. 'We truly look forward to the challenge ahead and to the myriad opportunities presented by existing Dynaudio models and the next-generation products under development in Denmark – products that will bring Dynaudio into new market segments and product categories.'
Brian Kjaer previously served as Dynaudio Sales Director for the Western US, and has now been named Senior Manager of the Dynaudio Academy, where he will spearhead education and training programmes. The Academy is the core of the company's product training, offering articles, videos and presentations on the company and its products, featuring information and resources on technology and application. Kjaer will also oversee key partner programmes and initiatives, such as the company's Ambassador Dealer programme and manage participation at trade shows and regional events across the Americas.
Greg Ransom replaces Kjaer as Dynaudio North America's Western Region Sales Director. Ransom has three decades of industry experience – largely in the Western US – in roles as the owner of a retail audio/video installation company and in senior sales positions for companies including Klipsch and Onkyo.
Additionally, Audio Americas will now represent Dynaudio products across Latin America.
Dynaudio's growing presence in North and South America complements the launch of custom installation in-wall and in-ceiling loudspeaker models, along with next-generation Dynaudio high-end loudspeaker products designed for the hi-fi and home theatre markets.
More: www.dynaudio.com