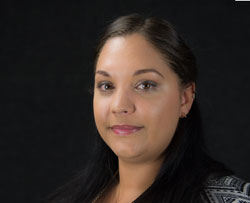 Yamaha Commercial Audio (UK) has appointed Stephanie Halstead for its Commercial Audio Sales & Marketing Support, bringing her from her former post in Yamaha's Central Operations division.
Bringing proven liaison and organisational skills, Halstead new role includes daily contact with Commercial Audio (CA) dealers and customers, as well as logistics, stock management and providing backup to the Commercial Audio sales and technical support teams.
'My previous role involved being in contact with hundreds of Yamaha dealers, whereas in CA I will be working with a smaller network of customers on a more personal level,' she says. 'It will be good to be able to build closer professional relationships, to properly get to know the people on the end of the phone. I'm here to help them in any way possible.
'I also wanted to expand my knowledge within the company and focus on one product group, so it's a new challenge that I am really looking forward to. It's a pleasure to be working with the CA team, as everyone gets along so well.'
'We have seen Stephanie's excellent organisational and customer-facing skills throughout her time working in Yamaha's Central Operations, and know that customers will appreciate the enhanced service we can provide following her appointment,' says Karl Christmas, Senior Manager at Yamaha Commercial Audio (UK).