News
Fast Moves – Appointments
Michael Uhl: RF Specialties
Michael Uhl: RF Specialties
Michael Uhl has joined California-based RF Specialties as Audio Systems Specialist.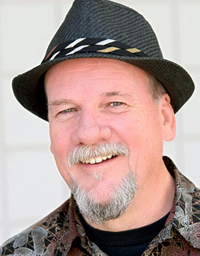 Uhl is well-known within the industry from his work with Sierra Automated Systems, Pacific Research & Engineering and, most recently, The Telos Alliance. He will to work from his office in Escondido..
'Mike's extensive experience in audio systems complements mine in transmitters and RF. It's a perfect match,' says company President, Steve Moreen. 'We look forward working together offering great solutions, from microphone to antenna.'
'I love radio'and Steve and the entire team at RF Specialties Group share that same passion,' says Uhl. 'I've admired the fact that they give service "above and beyond" to make sure clients are happy and satisfied. I'm grateful to have met so many great radio engineers over the past 34 years and I can't wait to start my new adventure.'
Uhl was studying to be an engineer when the siren song of sales lured him into audio systems. In 1978 he joined what was then Pacific Recorders & Engineering, where he sold the original BMX consoles for Jack Williams. After 20 years, he joined SAS in Burbank and helped bring its first console – the Rubicon – to market.
Contact: This e-mail address is being protected from spambots. You need JavaScript enabled to view it
More: www.rfsca.com
1
2
3
4
5
6
7
8
9
10
11
12
13
14
15
16
17
18
19
20
21
22
23
24
25
26
27
28
29
30
31
32
33
34
35
36
37
38
39
40
41
42
43
44
45
46
47
48
49
50
51
52
53
54
55
56
57
58
59
60
61
62
63
64
65
66
67
68