News
Fast Moves – Appointments
Genelec expands international sales teams
Genelec expands international sales teams
Genelec has expanded its global operations with a number of new sales appointments, consolidating business growth in Europe, China and South America.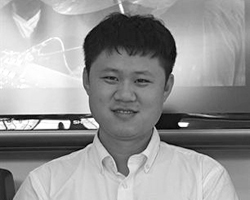 In the Far East, Feng Haying has been appointed as the National Director of Beijing Genelec Audio, brining experience in the music recording field including acting as chief recording engineer of China National Center for the Performing Arts. He joined the Beijing Genelec Audio team in May 2011 as a Technical Manager and Recording Consultant.
Patrick Lundin concurrently joins the Genelec sales team in Sweden as Country Sales Manager for the company's recently launched range of Home Audio products. He is an experienced audio sales professional and 'will bring a wealth of industry knowledge and local market experience to his new position'.
Following these immediate appointments, 1 August 2012 will see Miguel Dominguez Bravo added to the Genelec sales team as a Regional Sales Manager for South America. He is also an experienced audio sales professional and will be 'drawing on his extensive market knowledge and contacts' to grow business in the South America region.
More: www.genelec.com
1
2
3
4
5
6
7
8
9
10
11
12
13
14
15
16
17
18
19
20
21
22
23
24
25
26
27
28
29
30
31
32
33
34
35
36
37
38
39
40
41
42
43
44
45
46
47
48
49
50
51
52
53
54
55
56
57
58
59
60
61
62
63
64
65
66
67
68