Renkus-Heinz has expanded its engineering department with the recruitment of Alejandro Fidalgo.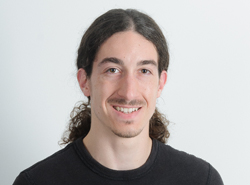 In his new position, Fidalgo will work within the engineering group to continue to develop advanced digital processing and transport technologies for Renkus-Heinz products. Fidalgo will report to Engineering Manager Tim Shuttleworth, and will be based out of the company's California headquarters.
'Alejandro's expertise in developing complex digital audio technologies is a great fit for our team,' says Engineering Manager Tim Shuttleworth.
Fidalgo joins the Renkus-Heinz engineering team after working in audio electronics firmware and hardware development at Isaac Daniel Group in California, where he worked on audio products for the video on demand entertainment industry.
He holds a degree from the University of California, Santa Cruz.
'This company has such a long history of making great products,' Fidalgo replies. 'I'm really excited to be able to contribute to the next generation of Renkus-Heinz technologies.'
More: www.renkus-heinz.com