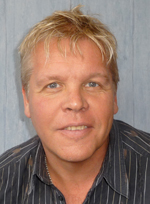 Lawo International has named Jarle Felin as both Business Development and Regional Sales & Marketing Director for Northern countries and the countries of the Commonwealth of Independent States (CIS).
Felin took up his post in April, prior to which he was Sales Director at Soundcraft Studer. Born in Oslo, Norway, he graduated with a Bachelor of Engineering, and then worked as Sales Engineer for the Norwegian distributor of Sony Broadcast, ASEC AS. He was then Technical Manager at the Norwegian Film Studios, charged with the transfer of the complete postproduction chain from analogue to digital technology. Experience with a range of broadcast product lines was added when he worked as Broadcast Sales Manager for leading Norwegian pro audio distributor LydRommet.
'My main ideas on where the industry and technology are moving match exactly with Lawo's,' he says. 'This congeniality was the impetus of my decision to join the company. It feels great to be part of a team that has the commitment, the passion, the right people, and the leading edge audio and networking technologies to meet the future.'
'Jarle has great experience in our business and is maintaining very good relationships with all his partners, so he fits perfectly in the Lawo Team,' adds Rainer Kunzi, Director of Lawo International.
More: www.lawo.de