L-Acoustics has recruited Laurent Vaissié to serve as General Manager of L-Acoustics US.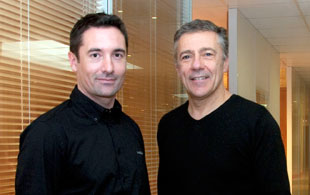 Based in Oxnard, California, Vaissié is responsible for managing L-Acoustics' US subsidiary and developing business in both the domestic touring and fixed installation markets.
'Our business in the States has grown significantly in recent years requiring us to adapt our structure and procedures, and Laurent's background, experience and attitude genuinely make him the right person to fill the role of general manager,' says L-Acoustics CEO, Christian Heil.
'Not only do his values and business ethics perfectly align with those of L-Acoustics, but his European/American background allows him to liaise with our corporate offices in France as well as instinctively understand and respond to our US customers' needs and expectations. Their total satisfaction is our primary concern, and Laurent – along with the rest of the L-Acoustics US team – is committed to ensuring it.'
Prior to joining L-Acoustics', Vaissié served as Senior VP of Males & Marketing for Laser Operations where he was responsible for global business development and led cross-functional teams through consolidation, M&A, and high growth phases. During his tenure, Vaissié increased revenue growth and profitability by focusing on partnerships with industry-leading customers and implementing market-driven product and communication strategies.
He holds an Engineering degree from France's Ecole Centrale Marseille, where his thesis work focused on modeling of wavefront propagation, as well as a Ph.D in Optics from University of Central Florida/CREOL.
More: www.l-acoustics.com