Lawo has recruited David Antoine, CBRE, CBNT to its Radio Technical Support team as a Radio Broadcast Engineer. In his new role he will provide hardware and software technical support, systems installation assistance, system commissioning, equipment training and overall system design services.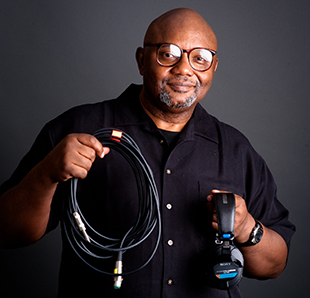 A radio chief who has spent nearly 40 years in broadcasting, Antoine has held positions with some of New York's most prestigious radio outlets, beginning with WNCN-FM and subsequently at WOR, WBLS-FM, and WQXR-FM among others. Prior to joining Lawo, he was Director of Broadcast IT at Westwood One/Cumulus Media's technical operations centre.
'I love broadcast engineering, and I love helping people, so this position is a great fit for me,' he says. "Lawo makes some of the world's most powerful radio consoles and is a pioneer in Virtual Radio technology, something that's revolutionising day-to-day radio operations. I'm looking forward to being part of that revolution.'
'David's familiarity with daily radio operations and expert knowledge of how to build, configure and administer AoIP networks and equipment makes him an invaluable addition to our growing North American team of technical experts,' says Lawo Technical Director, Americas, Sam Schauland.
In addition to his career in broadcasting, Antoine is a veteran live-sound engineer, having toured with performers such as The Trammps, Brass Construction, Starpoint and Noel Pointer. 'Lawo's performance audio mixers have an amazing reputation,' he says. 'It's beyond cool to work for a company whose consoles are used on the Grammys and the Tonight Show.'
More: www.lawo.com