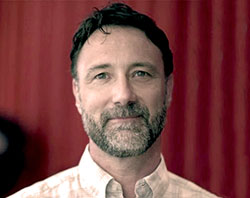 Collaborative music making service Allihoopa has appointed music tech executive and former Propellerhead SVP of Product Marketing, Timothy Self, as its Chief Executive Officer.
Self will report to the Allihoopa's Board of Directors, and will oversee all facets of the rapidly expanding social music network including fundraising, expanding services and products, developing new technology and artist partnerships, and managing the Sales & Marketing team.
Self was most recently the SVP of Product for Allihoopa where he played a pivotal role in building a dedicated iOS app that has organically drawn in more than 550 thousand registered users and boasts partnerships with industry stalwarts including Propellerhead, Korg and Moog. He also previously served as the SVP Sales and Marketing of Propellerhead Software, the VP of Developer Relations of Be Inc with more than 10,000 devs and an IPO, and as VP of Product Marketing at Opcode Systems.
'Never before has a platform existed like Allihoopa,' he says. 'We're making music doing social. Our dream is to connect users, one-of-a-kind tracks, apps and collaborations. As our dedicated, engaged user base continues to grow, I'm honoured to lead Allihoopa's incredible team as we continue to unite artists, music fans, app developers and more across this planet.'
More: www.allihoopa.com