News
Professor Fritz Sennheiser Dies
Professor Fritz Sennheiser Dies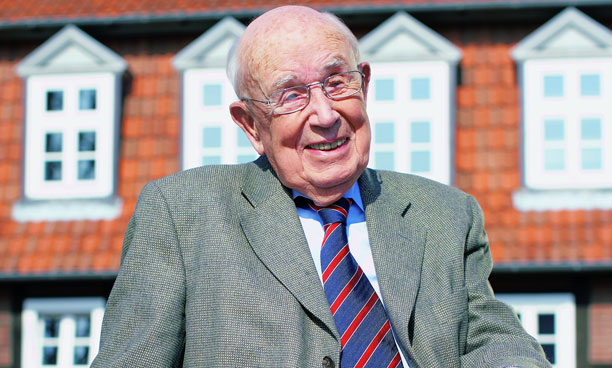 Sennheiser founder Professor Dr Fritz Sennheiser passed away on 17 May, a few days after his 98th birthday.
Professor Sennheiser was the head of an engineering team of German scientists assembled after World War II to improve the function of the electronic microphone. Using his innovative designs, Fritz developed the first product line and formed a company called Sennheiser, that was to become one of the dominant forces in microphone and headphone development for professional audio and other applications.
Since its beginning in 1945, the company grew to develop a wide range of products in addition to the microphone, including speakers and headphones. When he was interviewed in his office in 2005 he could not have been happier with the 60-year old company that bears his name, yet his family was clearly of what he was most proud of, including his son who now runs the company. Professor Sennheiser noted, "Family is number one and this is how it should always be." Throughout the growth of the company, Professor Sennheiser continued to teach and lecture on electronics well past his retirement age.
Jason Kelly: SSL

Jason Kelly has joined Solid State Logic as Product Manager, to spearhead the introduction of the company's new Live mixing console. With a 25-year career covering live sound production, live event...

Read More...
1
2
3
4
5
6
7
8
9
10
11
12
13
14
15
16
17
18
19
20
21
22
23
24
25
26
27
28
29
30
31
32
33
34
35
36
37
38
39
40
41
42
43
44
45
46
47
48
49
50
51
52
53
54
55
56
57
58
59
60
61
62
63
64
65
66
67
68
69
70
71
72
73
74
75
76
77
78
79
80
81
82
83
84
85
86
87
88
89
90
91
92
93
94
95
96
97
98
99
100