News
TVXQ play Tokyo Dome – without delays
TVXQ play Tokyo Dome – without delays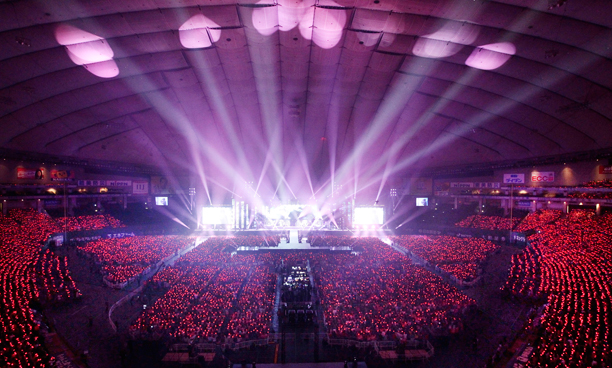 Known as Tong Vfang Xien Qi (TVXQ) in China, Dong Bang Shin Ki (DBSK) in Korea and Tohoshinki in Japan, their name translates as The Rising Gods of the East – and they are one of Asia's most successful acts.
This was seen most recently when the band played the massive 55,000-seat Tokyo Dome – without the need for delays, thanks to Martin Audio's MLA loudspeaker system.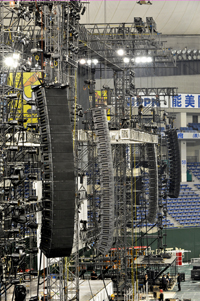 The prospect of obtaining even audio coverage through out the Tokyo Dome without delays has long been the wish of incoming production teams. Now a reality, this was achieved when the Martin Audio MLA Multi-cellular Loudspeaker Array made its début recently,
Major rental company, MSI Japan chose the venue to showcae its new MLA system while supporting the Korean electronica pop star sensation (a duo comprising U-Know Yunho and Max Changmin) and put senior FOH engineer Takashi 'Shiro' Murata, in charge of the mix.
Traditionally, with all large concerts at the Tokyo Dome, delay towers have needed to be set to provide even coverage throughout the venue. These have been considered necessary to reach the third tier –150m from the stage. Consequently, the seating positioned beneath (and behind) the towers could not be used, resulting in a capacity drop of several thousand seats.
When TVQX took to the stage, however, there were just two PA hangs of 22 MLA enclosures (main array), supported by a further 18 MLA enclosures for each side array, were all that was needed. The main array delivered bright sound directly to the third level, achieving the same SPL and frequency response throughout the venue.
The control and containment of sound was equally good: 'The system reduced the sound reflections, which constantly annoys audiences at this venue and at the same time gave the promoters several thousand extra seats,' says Shuzo Fujii, President of MSI Japan. 'The result was something that people have never experienced before.'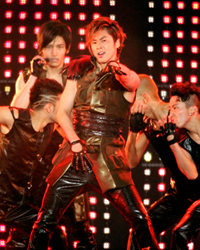 Further, he said, Tokyo Dome frequently receives complaints of noise from its neighbours: 'However, there was no such claim from anywhere this time. Such was the quality of sound and absence of any leakage exhibited by MLA that few outside the building could have recognised what type of show was taking place inside.
'In addition, the absence of any towers meant we could reduce the number of tour trucks, making this a really cost effective exercise.'
With tickets for the concerts said to have sold out within 30s of going on sale, it was easy to see why MSI Japan had chosen these artists for the début of MLA: 'Everybody involved in the production acknowledged that the system had delivered something unique, which they had never previously experienced,' Fuji adds. 'As a result we have had a lot of interest from major production and management companies.'
More: www.martin-audio.com
More: www.msi-japan.com/english/concert.html
Jason Kelly: SSL

Jason Kelly has joined Solid State Logic as Product Manager, to spearhead the introduction of the company's new Live mixing console. With a 25-year career covering live sound production, live event...

Read More...
1
2
3
4
5
6
7
8
9
10
11
12
13
14
15
16
17
18
19
20
21
22
23
24
25
26
27
28
29
30
31
32
33
34
35
36
37
38
39
40
41
42
43
44
45
46
47
48
49
50
51
52
53
54
55
56
57
58
59
60
61
62
63
64
65
66
67
68
69
70
71
72
73
74
75
76
77
78
79
80
81
82
83
84
85
86
87
88
89
90
91
92
93
94
95
96
97
98
99
100