News
Noisematch joins big room recording revival
Noisematch joins big room recording revival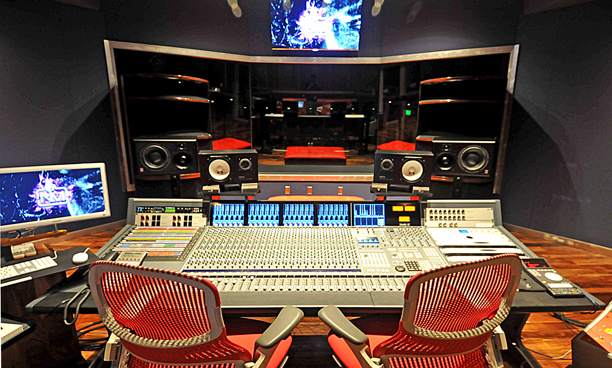 A new high-end recording facility located in the Miami Arts District has opened with a Solid State Logic Duality SE console at its centre. Installed in the control room of the Noiselab recording studio, the desk is able to record live performances and events from a separate soundstage called Noiseroom.
The Noiselab studio space was designed by Horacio Malvicino, and will accommodate a 20-piece jazz ensemble and is equipped to provide real-time audio and video streaming of live events.
The Noiseroom soundstage/modular live event space is a 1,000-sq-ft room featuring a stage, intelligent DMX lighting, backline, FOH and stage audio monitoring. It has a grand piano nook, three large isolation booths and adjustable acoustics.
Its use covers everything from lectures and small private showcases to music video shoots and live music performances. Noiseroom is wired directly into the Duality patchbay so that audio from any events, videos or performances can be captured and mixed on the console.
'Duality brings our different audio missions together, giving us the flexibility to serve many types of clients,' says Alexander Campos, owner and CEO of the new facility. 'Since we have 32 tie lines, connecting Noiseroom to Noiselab, a band has the option to bring in a whole orchestra for a session, and this extra capacity beyond the main recording room is really useful. At the same time, we can use Duality to capture audio for, say, a music video being produced in Noiseroom. This means we can use Duality's sound quality and mixing capabilities for a wide range of recording situations, and that's good for our bottom line.'
Along with its main Ocean Way Audio HR-2 monitor loudspeaker system, the Noiselab as stereo ATC SCM 25 and Yamaha NS-10 mointors. Recording is to a Avid Pro Pools 10 HD6 and Logic Studio with audio conversion handled by three Lynx Aurora 16 with LTHD units. There is also a selection of high-end outboard and well-stocked mic cabinet. Noiseroom, meanwhile, is equipped with a Yamaha M7CLL32 console and QSC KLA sound reinforcement.
'I am very familiar with the SSL sound from the different experiences I had working in other studios over the years,' says Campos. 'When I analysed all of the features and flexibilities that Duality offers, compared to other consoles on the market, I was very impressed with the closely integrated DAW control, the routing options and, of course, the sound quality. Duality makes sense in this new world of technology where everything is hybrid. A lot of musicians have studios in their homes with a Pro Tools or Logic rig, so we needed a console that was flexible enough to understand the workflow between the DAW and the analogue world. Duality is that console.'
Campos's plans for Noisematch's first year are focused on recording projects and in-house music production. 'I am a songwriter and a producer, so the initial effort for Noisematch will be to build a geographically diverse client base to support the studio while we produce and place original works,' he explains. 'Since we invested in a ready-for-video infrastructure, the second year will focus on our Noisematch film division and record label, and Duality is at the heart of everything. We didn't just buy a console, we invested in our future with Duality as anything SSL is the most solid investment you can make for the studio business.'
Noisematch joins an ongoing series of recording studio openings that suggest that there is a strong recovery in the international market for 'big room' recording.
See also:
More: http://noisematch.com/miamimusicrecordingstudio
More: www.solidstatelogic.com
Marsh Gooch: Aphex

Aphex has recruited Marsh Gooch to serve as its Marketing Manager, overseeing all of the company's marketing efforts. Gooch joins the company after successful positions with Loud Technologies, Tascam...

Read More...
1
2
3
4
5
6
7
8
9
10
11
12
13
14
15
16
17
18
19
20
21
22
23
24
25
26
27
28
29
30
31
32
33
34
35
36
37
38
39
40
41
42
43
44
45
46
47
48
49
50
51
52
53
54
55
56
57
58
59
60
61
62
63
64
65
66
67
68
69
70
71
72
73
74
75
76
77
78
79
80
81
82
83
84
85
86
87
88
89
90
91
92
93
94
95
96
97
98
99
100