News
Studer stars at Indonesian television awards
Studer stars at Indonesian television awards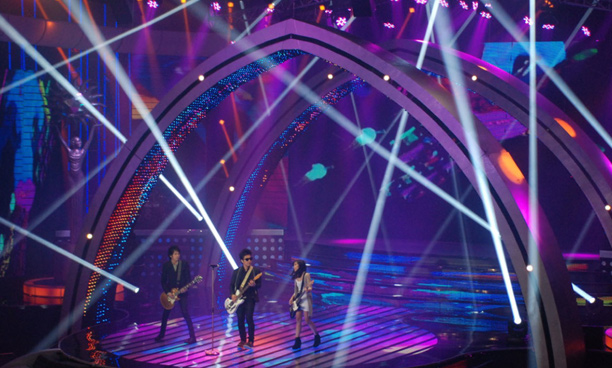 Alongside a wide variety of programming, Surya Citra Televisi hosts the annual SCTV Awards telecast. Headquartered in South Jarkarta, the station is one of Indonesia's largest TV stations, and the awards are among its year's highlights.
For the 2011 SCTV Awards, the station contracted Melodia Rental of Surabaya, Indonesia to provide the audio system, including a Studer Vista 5 SR digital mixing system as the live sound front-of-house console.
Melodia owner Rudy Winarto has recently purchased the Vista 5 SR. '[Winarto] wanted to take his rental business to a higher level and looked at the Vista 5 because of Studer's reputation and its acceptance as an industry standard in broadcast and live sound production,' said Yee Tat Nam of Harman.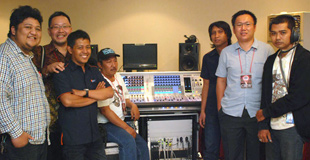 SCTV has used Studer consoles for previous awards shows and has been happy with their performance. 'When the producers found out that Melodia Rental obtained a Studer Vista 5 SR, they were eager to see how it would perform,' Nam says.
'I fell in love with the Vista 5 after using it for just one day,' says Dien Anugrah, the audio engineer for the awards telecast. 'Its sound quality is outstanding – it's so warm and clean. The mic preamps are especially well suited for live broadcast.'
'I found the console interface to be extremely user friendly,' he adds. 'The Vista 5's control layout enabled me to operate the console for the 2011 SCTV awards with almost no learning curve.'
'I look forward to using the Vista 5 again in coming events. It really is designed with people like me in mind, who need a great sounding, reliable console they can depend on day in and day out.'
More: www.sctv.co.id
More: www.studer.ch
Jason Kelly: SSL

Jason Kelly has joined Solid State Logic as Product Manager, to spearhead the introduction of the company's new Live mixing console. With a 25-year career covering live sound production, live event...

Read More...
1
2
3
4
5
6
7
8
9
10
11
12
13
14
15
16
17
18
19
20
21
22
23
24
25
26
27
28
29
30
31
32
33
34
35
36
37
38
39
40
41
42
43
44
45
46
47
48
49
50
51
52
53
54
55
56
57
58
59
60
61
62
63
64
65
66
67
68
69
70
71
72
73
74
75
76
77
78
79
80
81
82
83
84
85
86
87
88
89
90
91
92
93
94
95
96
97
98
99
100