News
Alison Krauss puts DiGiCo on the Paper trail
Alison Krauss puts DiGiCo on the Paper trail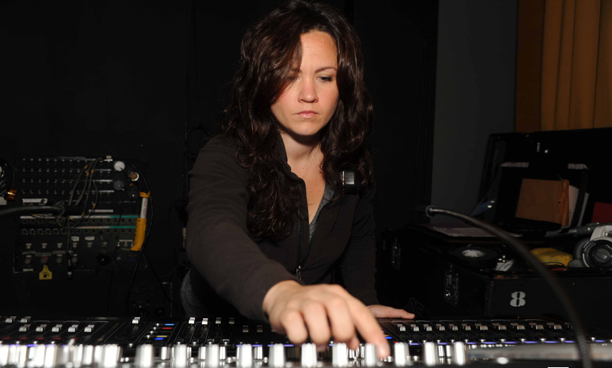 The fusion of bluegrass and country music on Alison Krauss & Union Station's new album, Paper Airplanes, has won fans old and new both over the counter and on the stage.
Taking charge of the (nearly sold-out) tour's production is longtime audio frontman Cliff Miller of North Carolina's SE Systems. Last summer, Miller put a pair of new SD10 consoles to work at the 2010 MerleFest, one of the country's premier Americana and roots music festivals, and has followed up on the Union Station tour – placing the consoles at FoH and monitors for himself, monitor team Bernie Velluti and daughter Haley.
The nightly challenge of presenting acoustic music in venues ranging from indoor auditoriums to outdoor sheds isn't lost on Miller, who's been at it for more than 40 years, working with some of the most prominent artists of the genre.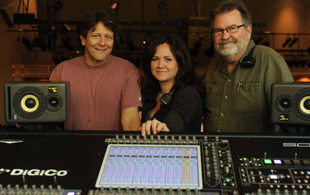 'The console is so amazingly consistent and I'm very pleased with the clean quality of sound we're getting out of it,' he confirms. 'Mixing an acoustic band like this is probably one of the more challenging things for a digital console – it's really the sum of all the parts and what goes into the console that affects what comes out. There's a lot of detail with stringed instruments that you never hear with electric guitars and a lot of the other typical rock 'n' roll instruments. It's important to understand the sound of these instruments because when they're amplified, it's literally a balancing act to get that right blend—where the sound system is equalised and isolated enough to keep the instrument resonance minimal and as natural as possible, and the low-end frequencies maintained.
'And that can change, too, depending on the facility and whether it's indoor vs outdoors. Outdoor sheds with vinyl roofs over the audience are a real challenge. There's a lot of reflection even when you make a point of keeping the PA out of it. It's very live. I find that even in the varying circumstances, once I get the overall PA tuned the way it needs to be, then my presets work well from day-to-day, inside or outside, pretty consistently. The only thing that may change is the EQ; Sometimes Ron [Block; banjo/guitar] may change the EQ on his Fishman Aura DI, depending on what he's hearing in his ears. That affects what I'm getting at front of house, so I just compensate for that on a daily basis. I let him get it to suit his taste and then I set it to suit mine.'
More: www.digico.biz
Jason Kelly: SSL

Jason Kelly has joined Solid State Logic as Product Manager, to spearhead the introduction of the company's new Live mixing console. With a 25-year career covering live sound production, live event...

Read More...
1
2
3
4
5
6
7
8
9
10
11
12
13
14
15
16
17
18
19
20
21
22
23
24
25
26
27
28
29
30
31
32
33
34
35
36
37
38
39
40
41
42
43
44
45
46
47
48
49
50
51
52
53
54
55
56
57
58
59
60
61
62
63
64
65
66
67
68
69
70
71
72
73
74
75
76
77
78
79
80
81
82
83
84
85
86
87
88
89
90
91
92
93
94
95
96
97
98
99
100