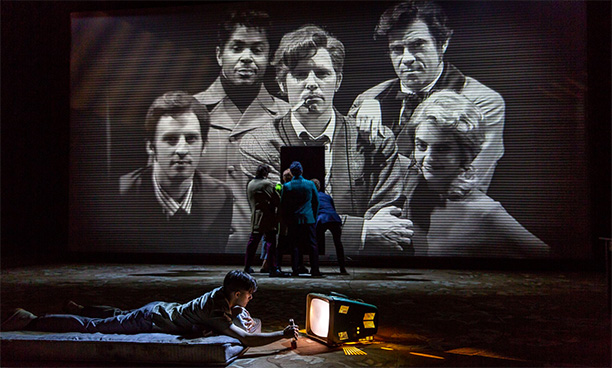 With 'Pinball Wizard' and 'See Me, Feel Me', The Who's 1969 'rock opera' Tommy has enjoyed remarkable longevity on record and in the band's live repertoire, as well as through theatrical productions and a film directed by Ken Russell.
The musical component of the new production currently being staged at Colorado's Denver Center saw director Sam Buntrock and sound designer Ken Travis searching for a new approach: 'This is not to criticise some of the more recent stage productions, but we wanted to get away from a synth/keyboard-heavy sound and get back to guitars – in effect, to put The Who back on stage,' says Travis. 'We wanted an energy and a rawness that audiences would closely associate with The Who.'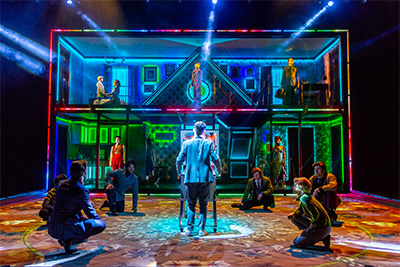 To deliver this sonic vision Travis was certain 'from day one' that he wanted to incorporate immersive audio with localised sound effects into his sound design. He had experimented with several immersive systems on previous projects, but it was his experience as an audience member of The Band's Visit – David Yazbek's 2017 Broadway musical, which makes extensive use of the Astro Spatial Audio (ASA) solution – that convinced him he had identified the most appropriate technology.
'I was really blown by the use of the ASA system – and I wasn't even sitting in a particularly good seat,' he recalls. 'The Band's Visit is a very different, more intimate show than Tommy, but the audio localisation was fantastic and really contributed to the overall effect of the production.'
In a matter of weeks Travis had taken delivery of ASA hardware and begun to get to grips with its methodology of converting audio signals into audio objects. The core of the ASA solution, the Sara II Premium Rendering Engine – a 3U-high road and rack ready processor offering up to 128 Madi or 128 Dante configurable network pathways at 48kHz/24-bit resolution – uses extensive metadata attached to each audio object. The result is a precise calculation of that object's position within virtual 3D space, processed in real-time up to 40 times per second for each individual object, as well as that object's acoustic effect on the virtual space around it. The result for the engineer is a three-dimensional audio canvas on which to play.
'I am not keen on sound that draws attention to itself, so I only wanted to use localisation where it was artistically informed by the story,' says Travis. ASA is also used dynamically as the drama of the production intensifies, 'so we have a few small 'flashes' – such as the music appearing to come from a small radio on-stage at one point – before we get to 'Pinball Wizard'.'
This is a set-piece moment of the Denver Center show: 'We treat the orchestra like it's a pinball machine, so for example the guitars playing those massive power chords are mirrored by the flippers whacking the pinball around the room, while the Hammond B3 [organ] sounds like it's coming from the lights on the machine,' Travis explains. 'In rehearsals I mapped out the whole song with the click track, then once we got into the theatre we linked up to time code, hit go, and it worked flawlessly first time – everyone started laughing, it was that good.'
But it's not just about the big moments – localisation is also deployed to great effect in quieter sections, such as the French horn that maps the actors' movements around the stage during 'It's A Boy'. In each case, Travis and Buntrock weighed up the potential contribution to the overall narrative arc of using ASA – 'we really weren't precious about it,' says Travis, 'and we didn't want it to feel superfluous. So some songs are very pared down, and there are others where we thought 'let's have some fun' – and we did.'
Implemented as part of a notably high-end sound system that also includes Meyer Sound UPQ self-powered loudspeakers and a DiGiCo SD10 console, the ASA solution was mastered by Buntrock in 'less than two weeks – we were operating on a fairly tight schedule. We did have some low-end and panning issues, but nothing that we couldn't resolve, and in any case we had superb support from ASA, with a programmer flying in from Berlin to help support and realise my ideas. They have been extremely helpful.'
Travis was still fine-tuning cues 'an hour-and-a-half before people walked in,' but all the hard work paid off – the Denver Center production has been highly acclaimed and the creative team is hopeful that it will transfer to other venues in the near-future. He is also excited by the possibility of applying ASA to other projects, noting that 'I feel there is a lot more to explore with this system – creatively, it opens up a lot of opportunities.'
More: www.astroaudio.eu