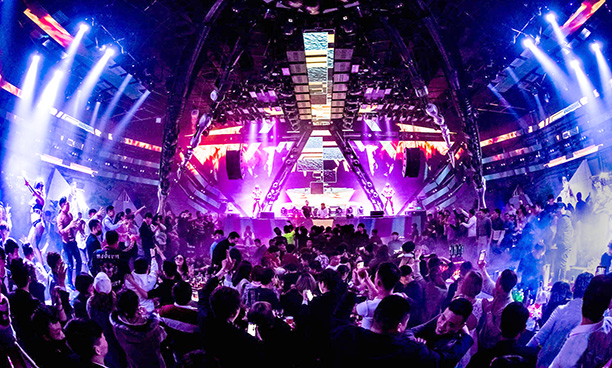 With ambitions to develop China's nightclub scene through art, fashion, music, sound, lighting and social sophistication, the Nuochuang Group believes that First Club represents a new brand of nightclub.
The first rule of First Club is to have the best of everything at every level. Nuochuang Group VP Wei and First Club Brand President Wu were agreed on delivering an EDM experience unlike any other and the choice of Clair Brothers sound. 'Clair Bothers' audio innovation and excellent service is world-renowned,' explains First Club General Manager, Feng Min. 'This collaboration marks the first time that Clair Brothers have produced a speaker cabinet with branding designed specifically by an entertainment chain anywhere in the world.'
Integral to the First Club brand architecture is a Clair Brothers custom sound system that includes the kiT12, kiTCurve12 (customised with the First Club logo displayed on the grilles), FF2-HX, CS-218, CB-FP14000/10000+ and CB-LM26 models. 'Our goal is to give club patrons a unique feeling they can't get anywhere else,' says Wu. 'And Clair Brothers does that.'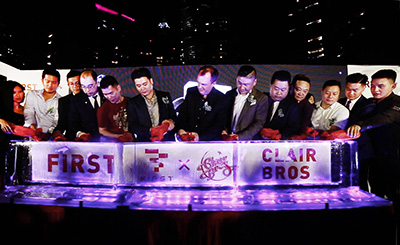 The system, installed by Newegg, a Chinese integrator specialising in the entertainment industry, is with custom Lake processing on the kiT12 making it more powerful.
A crucial attribute of this custom Clair Brothers system is its versatility within all three spaces. While each First Club is slightly different in layout, the sound system is flexible to enable each venue to offer consistency of the signature experience.
The partnership between the two companies called for a launch attended by industry professionals from across China. Complete with food, DJ-spun music and toasts, this celebrated First Club's present and future with international partner, Clair Brothers.
'With continued cooperation, our brands will surely grow together,' says Feng Min. 'Clair Brothers has greatly exceeded our team's expectations. I can't wait to see what the future holds.'
More: www.clairbrothers.com